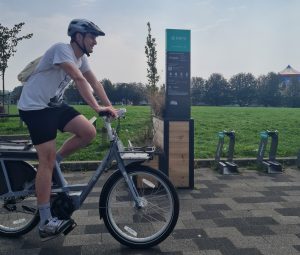 Plymouth residents are being encouraged to leave the car at home on Friday 22 September and explore other ways of getting from A to B, as the city joins others across the country and the globe in celebrating World Car-Free Day.
The annual event highlights the numerous benefits of car-free travel, including reduced air pollution, safer roads and improved health and wellbeing.
To help promote the day and the car-free options available in Plymouth, we are hosting an event in the city centre, with fun activities and advice from a range of local transport providers and organisations offering practical support.
For one day only we are also offering everyone in Plymouth two free hour-long Beryl rides, giving them the chance to try out the popular e-bikes for a relaxing commute, enjoy a ride just for fun or see for themselves what light work they can make of the city's hills. For more information click the link!
https://www.plymouth.gov.uk/plymouth-joins-world-car-free-day-celebrations